Working as a security guard in Los Angeles can be an exciting line of work. When you get your license, you'll never know who will fall into your care as a security officer. You may be tasked to work for celebrities or famous establishments.
How To Get A Security Guard Card
Before you could look into getting a career as a security guard, you first need to get your Guard Card. The state of California has listed the requirements you need to complete before you can work as a security guard in California. Here are the steps you need to follow to get a Guard Card in Los Angeles.
Powers to Arrest
The first step into getting your Guard Card is to complete your Powers to Arrest training. This is an 8-hour course that ends with a written exam. You can take this course online or in person, as long as you take it through a BSIS-certified training facility.
Every applicant gets 3 attempts to complete the Powers to Arrest training. Finish the course and pass the written examination, and you will be issued a Certificate of Completion and forms for your LiveScan Fingerprints.
LiveScan
When you complete your Powers to Arrest training, you will be given three (3) copies of LiveScan Fingerprint forms. You are then expected to fill all three copies and take the forms to a LiveScan outlet.
When you get to the LiveScan outlet, your fingerprints will be scanned. You will also pay LiveScan fees amounting up to $60.
Once you get your fingerprints scanned, the LiveScan personnel will fill out the bottom portion of your form and give you an ATI number, which you will be needing as you submit your forms on the California State website.
Lunas Training offers a Powers to Arrest training + LiveScan for only (price here). Take advantage of this package now, give us a call today.
Submission of Forms & BSIS
After getting your fingerprints scanned in a LiveScan outlet, your next step is to submit all your Guard Card forms on the California State website.
You are required to pay the fees amounting up to $50. After your submission, allow up to 3 weeks for the approval of your application. You can check the status of your application here. Once your application is approved, your Guard Card will be sent in the mail.
When You Get Your Guard Card
After getting your Guard Card, you can get a job as a security guard in California. Within the first 30 days after your employment, however, you need to complete 16 hours of additional training. This part of your training is mostly composed of essential on-the-job skills and is usually organized by your employer.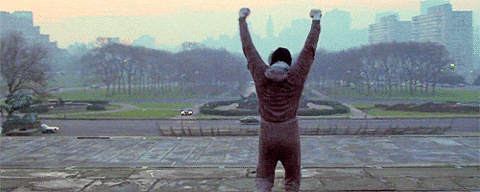 16 Hours Additional Security Guard Training
This will be followed by another 16 hours of training, this time composed of specialized skills, which is also handled by your employer or agency. In total, your Powers to Arrest training, plus two 16-hour training sessions amounts to 40 hours of training.
For a complete training package, get in touch with Lunas Training today.